January 30th, 2018 &nbsp
decode
&nbsp
news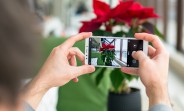 Xiaomi is looking to open a physical store in Milan soon. The maker posted a "Ciao! Italia" picture to its global Facebook page (and subsequently deleted it) indicating its intentions.
The brick and mortar store in Milan will follow those in Greece, Spain and India.
By adding a local store Xiaomi will offer a local warranty service and not require people to ship the phone outside of the country.
There's no official word on what Xiaomi will sell through its physical store but if its Spain operation is any indication it could sell Mi and Redmi phones as well as other tech and…