June 13th, 2017 &nbsp
decode
&nbsp
news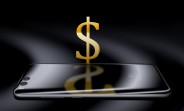 With talk of OnePlus raising the prices, maybe you should consider a Xiaomi Mi 6. Especially now that it's discounted to $400!
You'll need to buy it from GearBest and enter the coupon code MiK4G. The Mi 6 is not available on Mi.com so you probably can't avoid a grey import anyway.
If you're fine with the older model, the Xiaomi Mi 5 (note: not the 5s) will run you $222. That's for the international version with 3GB RAM and 64GB storage. This is again from GearBest.
In fact, GearBest is helping Xiaomi run its mid-year sale, with other interesting…