July 18th, 2017 &nbsp
decode
&nbsp
news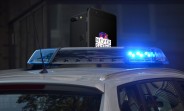 There have been several reports that the OnePlus 5 reboots if you try to dial 911, including a test on video (watch it on Facebook). It seems that dialing other emergency numbers like 112 in Europe triggers the same issue.
Multiple people have chimed in the Reddit thread (source link) to confirm that the phone reboots when calling an emergency number.
This doesn't seem to affect earlier models, though last year the OnePlus One (running CM13) did have a similar problem(there was no official response in the OnePlus forum thread).
It goes without saying that this should be a top…