May 2nd, 2017 &nbsp
decode
&nbsp
news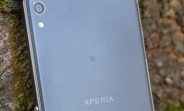 After the Z Ultra, the Xperia XA Ultra defined a phablet-sized devices that targeted the mid-range market segment. Now we are getting a first look at what could be Sony's newest flagship phablet: The Sony Xperia X Ultra.
Despite the rocky start, Sony has had a solid year with its new slew of devices based on the Xperia X lineup. Back with the Xperia Z series, Sony had the Xperia Z Ultra, a huge 6.4-inch smartphone with large bezels and an 8MP main camera sans-flash.
Edit: These images depict conceptual renders, and are not necessarily reflective of a final product.
The Xperia X…