February 19th, 2018 &nbsp
decode
&nbsp
Android 7.1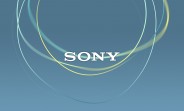 Sony is keeping its cards close to its chest – it announced that it will hold an MWC event on Monday, February 26, and it just posted its first teaser. The teaser is a short video showing the wavy lines, evoking the Xperia wallpapers, and a hand holding them up.
Join us. 26.02.2018 pic.twitter.com/n6IQ82XRVZ— Sony Xperia () February 19, 2018
How does this tie into the rumored 18:9 screen of the Xperia H8266 (which is, perhaps, the Xperia XZ2)? An OLED screen? The potential lack of a 3.5mm jack?
People on Twitter are trying to guess, but the company's official…