June 27th, 2017 &nbsp
decode
&nbsp
news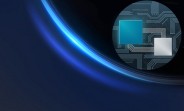 Samsung lost the Snapdragon 845 job to TSMC, so the company is de-emphasizing 7nm chips and focusing on 6nm chips instead.
6nm production is expected to start in 2019, when TSMC could still be using 7nm. For next year, Samsung will introduce 8nm chips (an improved version of the 10nm tech).
That doesn't mean 7nm chips are canceled. They will still be produced, though in a limited capacity – likely some in-house Exynos chips. Still, the important ones will be made on the 6nm production line.
Both Samsung and TSMC need ASML machines to produce their chips, but those are in short…