December 12th, 2017 &nbsp
decode
&nbsp
news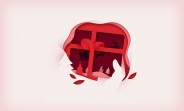 On December 17, 2013 OnePlus was founded, which means it's turning 4-years-old this Sunday! And you're invited to the party, except the gift-giving will be reversed – you will on the receiving end.
You can start right now with up to 30% off accessories for the OnePlus 5 and 5T – like a case made out of the iconic sandstone material.
But the true goodies will come on December 14, Thursday. There will be 500 exclusive gift boxes. They will feature a "handpicked assortment of fan-favorites", what that means exactly is a surprise.
While you're at OnePlus.net, you can check out a…