March 21st, 2018 &nbsp
decode
&nbsp
Android 7.1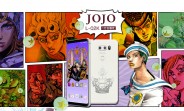 LG, has collaborated with NTT DoCoMo to offer a new special edition of its V30+ former flagship. 10,000 units will come to Japan, under the name JOJO L-02K.
The name is a reference to popular Manga series JoJo's Bizarre Adventure.
The themed V30+ will offer an exclusive white on black color scheme with the show's art on the back, show-themed wallpapers, UI themes as well as an augmented reality camera app and JoJo manga editor.
JoJo L-02K
The LG V30+ JOJO L-02K differs from the regular version in battery size – it packs a smaller 3,060mAh power pack compared to the…