August 12th, 2018 &nbsp
decode
&nbsp
news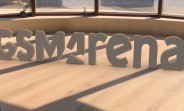 ARKit 2 is Apple's third major release of its Augmented Reality reality platform enabling developers to deliver enhanced AR apps alongside iOS 12. We look at the features of ARKit to give you an idea of what's coming in September.
So what does ARKit 2 bring to the party?
Persistent and multiuser experiences – AR experiences can now be shared across time and fixed to real-world locations, so you can create a piece of AR art that can be viewed later in the same place by someone else.
3D object recognition – ARKit 2 recognizes objects and how your device is oriented to them and can use…