January 25th, 2018 &nbsp
decode
&nbsp
Android 7.1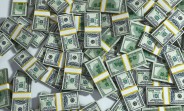 The average price of smartphones rose at record pace in Q3 last year and then again in Q4. Data by GfK shows that consumers were paying $363 on average, a 10% increase year on year. This also represents the fastest quarterly rise.
The number of smartphones sold in Q4 was almost flat – just 1% up. But the revenue from those sales rose significantly, 11% globally.
This increase was the biggest in Central and Eastern Europe where unit sales went up 7% but revenues are up 28%. In Western Europe and China, unit sales are down 3% but revenues still increased by a solid 17%.
4Q…