June 27th, 2017 &nbsp
decode
&nbsp
news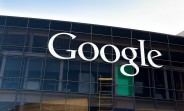 Google has been slapped with a €2.42 billion fine ($2.7 billion) for tampering with results on Google Shopping. The decision comes after seven years of investigation, which concluded with ruling that Google abused its dominant market position and fixed search algorithms.
According to the judgment, Google must change its algorithm and must treat rival shopping services the same way it treats its own.
The EU competition commissioner Margrethe Vestager praised Google for the innovative products but pointed out that it also abused its market dominance.
Google denied EU consumers…