June 15th, 2017 &nbsp
decode
&nbsp
news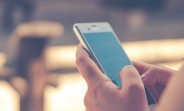 Citizens of the European Union, rejoice! The EU decision to abolish roaming charges comes in effect today and now calls, texts, and data on mobile devices cost the same regardless if you are at home or in any other country in the EU.
The European Commission said the termination of roaming charges is "true European success story."
Until now connection charges have been added when you were calling, texting or using data in a different EU member-state. The actual charges were dropping progressively, but now finally they are completely removed.
The new legislation means travelers…