November 10th, 2017 &nbsp
decode
&nbsp
news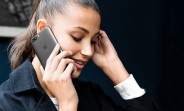 OnePlus CEO Pete Lau tweeted a vague message about the cost of the upcoming OnePlus 5T and co-founder Carl Pei retweeted it.
Cost of smartphone components is rising, but phones are also getting better. OnePlus users will appreciate what's coming.— Pete Lau () November 8, 2017
Earlier, unnamed sources claimed that the 5T will cost the same as the 5. That's €500 for the 64GB model and €560 for the 128GB one.
However, this message about the rising cost of components doesn't quite sound like "the phone will cost the same". Let's look at a quick price history of the OnePlus…