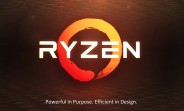 After four years in development, AMD has finally taken the wraps off the Ryzen series of x86 CPU. The company also revealed details of the first batch of CPU that will be going on pre-order today.
The Ryzen series will come in three variations, Ryzen 7, Ryzen 5, and Ryzen 3, with Ryzen 7 being the enthusiast series and the Ryzen 3 being the budget offering. For now, AMD has only announced Ryzen 7 processors, with Ryzen 5 and Ryzen 3 to be announced later this year.
The Ryzen 7 series for now includes three models, the flagship 1800X, the 1700X, and the cheapest 1700.
The…