April 27th, 2018 &nbsp
decode
&nbsp
Android 7.1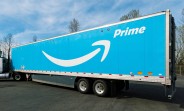 We are so used to having Amazon around, we don't realize how big it is and how much it's grown over the past few years. With Amazon Alexa now so affordable, it's really easy to buy into Amazon's smart speaker and the services that Amazon offers.
Not long ago, Amazon announced that it had over 100 million Prime subscribers, and is no surprise seeing as Amazon is the world's dominant online retail destination.
There are so many perks to having a Prime account like Amazon Dash (instant reorder buttons), Amazon Fresh and Pantry – the company's grocery service, and the list keeps growing….