October 13th, 2017 &nbsp
decode
&nbsp
Android 7.1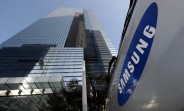 In a shocking development, Samsung Electronics' CEO Kwon Oh-hyun has announced that he will step down from all his current roles and responsibilities next year in March. He is currently also the CEO of Samsung Display.
Kwon revealed his plans in a letter sent to company employees. "It is something I had been thinking long and hard about for quite some time. It has not been an easy decision, but I feel I can no longer put it off," he said.
Citing 'unprecedented crisis' facing the company, the letter says it's time for the company to move ahead under a young leadership.
"As we are…